Language
New Equipment
Grouting/Underlayment
Nothing but the best.
With various demands and applications for grouting requirements, every site condition, type of material and pour is different. In our climate concrete is blasted by the elements routinely, making restorative grouting of all types, a necessity. With the equipment on hand to support you in that work CanCrete offers many options and works with you to pair the right pump to your specific pour.
Putzmeister Products
ABOUT Putzmeister
---
Offering multiple options for ready mix or bagged materials, Putzmeister equipment is tried and true in placing grout under tough conditions.
Offering high pressure and high volume options, through to smaller low pressure pumps—from grout with aggregate through to underlayment materials CanCrete knows which Putzmeister pump to pair with your job.
Products We Offer
---
Graco Products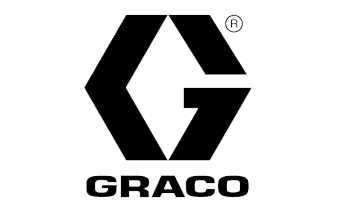 ABOUT Graco
---
Whether you want to spray it, inject it or pour it, Graco has mortar pumps that offer reliable solutions aimed at increasing your productivity.
With a range of sizes and capabilities, Graco equipment can support small residential jobs through to large commercial projects and high rises.
Products We Offer
---
Chemgrout Products
ABOUT Chemgrout
---
Boasting the widest selection of grouting equipment in the world, CanCrete is proud to distribute Chemgrout equipment and parts.
Offering both colloidal and paddle type mixers, as well as piston, plunger and progressive cavity style pumps—Chemgrout's expertise produces a balance in technology paired with ease of operation and maintenance.
Airplaco Products
ABOUT Airplaco
---
Offering a wide variety of pumps to suit applications including masonry block fill, void fill, slabjacking, concrete restoration and more—CanCrete has Airplaco equipment and parts in stock ready when you need it.
Products We Offer
---
Quikspray Products
ABOUT Quikspray
---
A leader in the manufacture of peristaltic material handling pumps, Quikspray "squeeze pumps" are available in different sizes, capacities and power configurations to meet job site needs.
The Quikspray Carrousel pump is most known for being well designed, constructed and time tested in the field for decades.
Grouting with a Quikspray is simple and cost effective; CanCrete is stocked with equipment and parts to allow you to put this machine to the test.
Products We Offer
---